Karl Hinze is a composer of theatre and concert music in NYC.
Karl works as a composer, music director, educator, and web/graphic designer. He holds a Masters in Music Composition from Stony Brook University and is currently a PhD candidate there.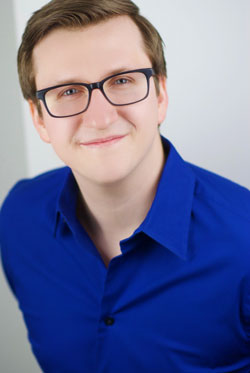 His full-length musical 210 Amlent Avenue with playwright Becky Goldberg was an Official Selection of the New York Musical Theatre Festival's 2015 Next Link Project and received its first full production in NYC.
"Played by an excellent four-piece band, Karl Hinze's frequently mournful music is lovely." —The New York Times
He is currently a member of the Advanced BMI Lehman-Engel Musical Theatre Writing Workshop, writing a new modern-day adaptation of Monteverdi's L'incoronazione di Poppea in collaboration with lyricist Patrick Spencer and librettist Susan Murray.
Live Performance Videos
Selected Songs