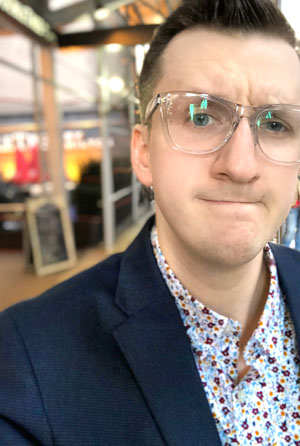 Karl Hinze is a composer and playwright
in New York City.
He enjoys collaborating with actors, musicians, directors, lyricists, playwrights, and producers to create and present new musicals, plays, plays-with-music, and anything in-between.
Played by an excellent four-piece band, Karl Hinze's frequently mournful music is lovely." —The New York Times on

210 Amlent Avenue
Karl has a PhD in Music Composition from Stony Brook University and has studied playwriting at ESPA.
Currently
A play about plays (and privilege), Exposed Bone follows a group of bright-eyed BFAs as they reinterpret contemporary American classics to disastrous effect.
This world premiere production of my play will open the 2018 Fresh Fruit Festival. Set in a Catholic all-boys high school, Prophesy explores what happens when adolescent lust meets religious visions.