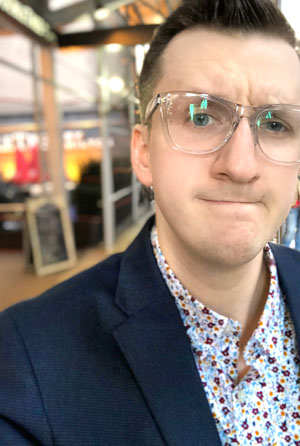 Karl Hinze is a composer and playwright
in New York City.
He enjoys collaborating with actors, musicians, directors, lyricists, playwrights, and producers to create and present new musicals, plays, plays-with-music, and anything in-between.
Played by an excellent four-piece band, Karl Hinze's frequently mournful music is lovely." —The New York Times on

210 Amlent Avenue
Karl has a PhD in Music Composition from Stony Brook University and has studied playwriting at ESPA.
Songs from "Big Picture" [more]